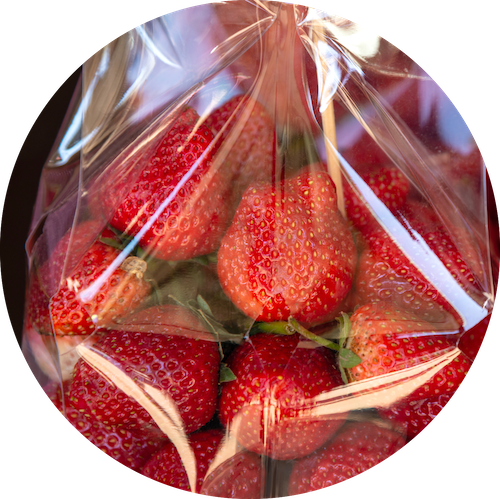 Our family members deserve the best & we always have that in mind when it comes to their food & beverage packaging.
All of our food & beverage packaging has a variety of features & options to choose from to fit your desired retail or wholesale needs. Additionally, our groundbreaking custom engineered films create superior oxygen & moisture barriers to give you longer shelf life in your supply chain & the best product your consumers can count on!

Providing a Range of
Food & Beverage Packaging

Flexibles
SQF level certified facilities with food safe security
Unmatched graphics & printing up to 10 color HD or EG printing capabilities
In-house plate making, registered gloss, matte & specialty coatings
Options for multiple consumer conveniences like: Easy open Laser Tear or Perforations, Handles, EZ open,
Inno-lock, & Velcro
Wide Range capabilities to match size profiles from small to large
Film solutions for: scuff, heat, abrasive & puncture resistance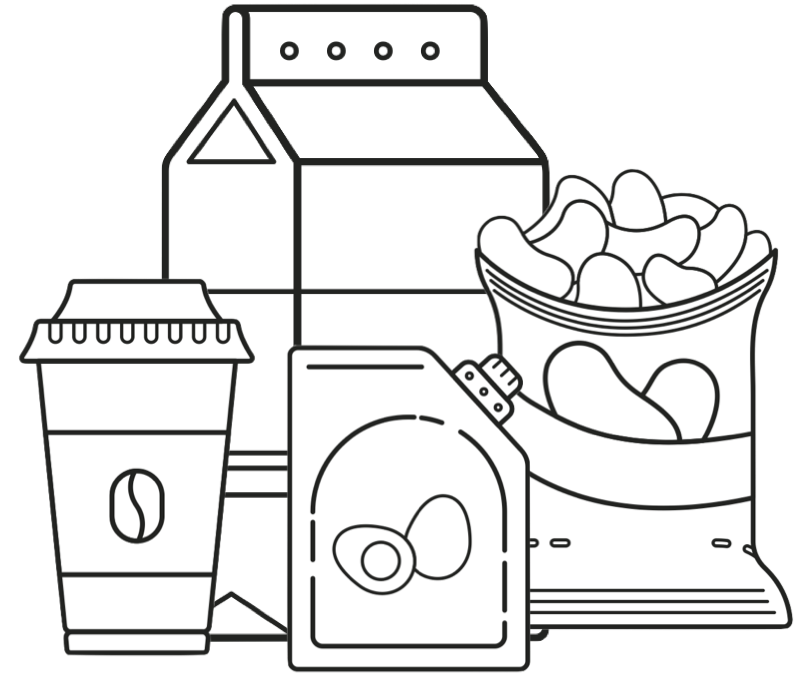 Rollstock for Horizontal & VFFS Machines
Custom films with unique barrier features
Machinability with optimal sealing through contamination
Exceptional Oxygen & Moisture barrier features
High speed film structures for efficient yield & processing
Flat Bottom Pouch
Two web pouch, ability to mix substrates
Side panel product viewing windows
Self-standing and spill resistant
Fold Over Bottom
Large bottom for laydown display
Bags & Pouches
Wide variety & range of sizes from small to large
Range of consumer convenience features:
EZ open, Velcro & recloseable, punch-out holes & handles
Solutions for dry, wet, frozen & natural pet foods
Quad Seal & Box Pouch
One web printing, versatile size range
Self-standing
Easy fill
Doyen Style Stand Up Pouch
Terminated gussets for easy fill, easy to remove contents
Gusseted bottom
pop displays
Designed to increase product visibility in the marketplace & maximize your brand impact, POP Displays & Boxes are a great way to make a splash.
Variety of production ranges of small to large format
Counter Display, Shelf Display, & Floor Display
Multiple Printing options to choose from
Digital, Litho-Label, & Flexographic Printing
Easy set up & functionality to drive retail sales
Retail Ready Display
Brand Awareness & Identifiability for Shoppers
Easy to Open & Display within the supply network
Retail ready features like handles, holes for product breathability, & windows for product visibility
Floor Display
Designed for small to large Displays in the supply network
Increases Product Visibility to Consumers
Easy to set up & Functional for retail chains
Shelf Display
Designed for small to medium point of purchase
Creates Brand Awareness
Retail ready windows for excellent product visibility
Let's Talk about your project . . .